After many weeks of waiting for our shirts to arrive from customs, we were finally able to host our launch party! We decided to hold it at our local stockist in Hereford, so balloons were bought to decorate the shop front, and champagne was purchased to decorate the hands of our prospective customers! The A&M packing boxes were piled high, creating a lovely backdrop for the shirts. A TV was brought into the shop and we were able to play our homemade promo video from our first photoshoot. We dressed up all the spare mannequins to showcase our collection, and then dressed ourselves up too.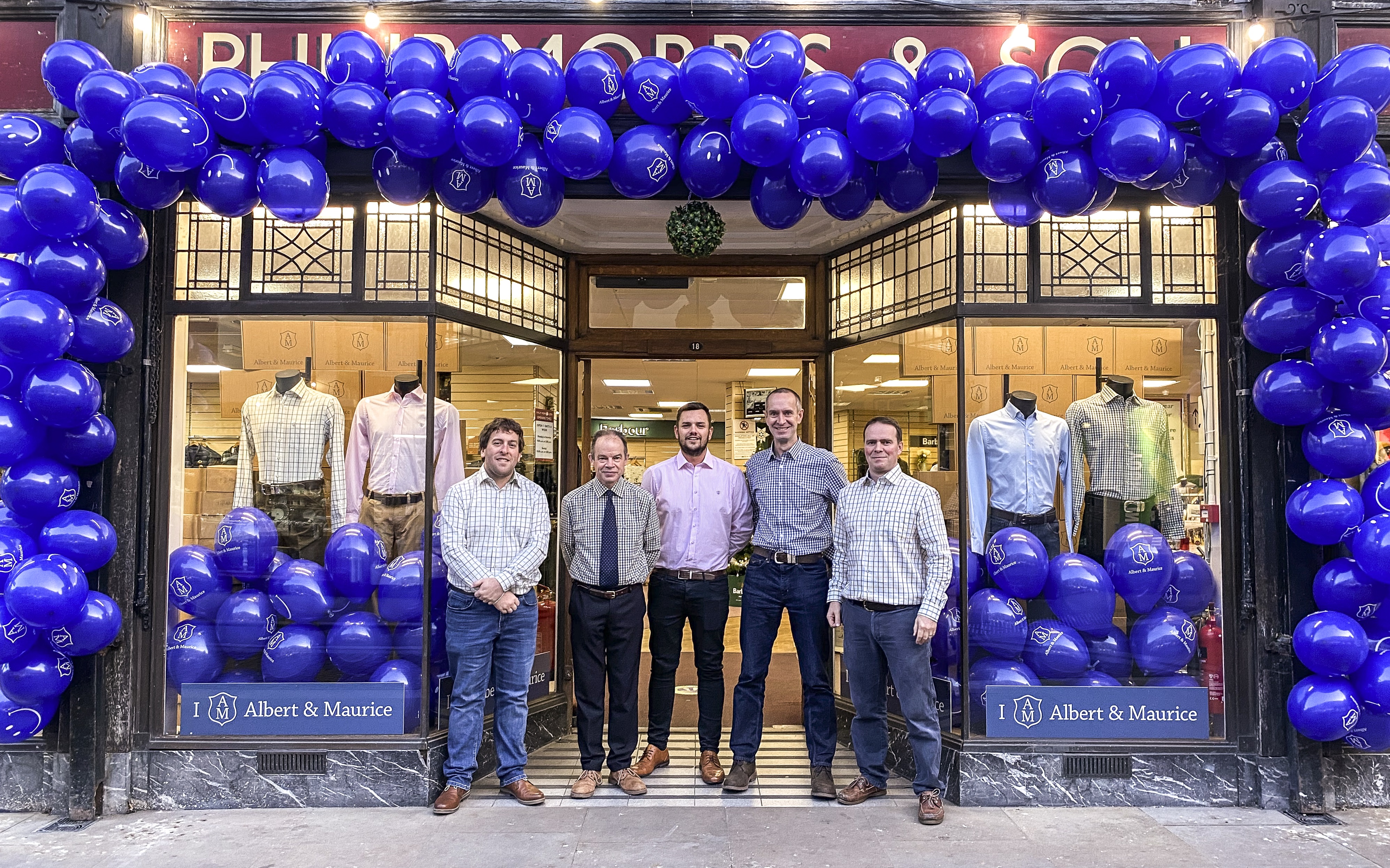 The two founding brothers along with three of their team members
The shirts were incredibly well received, and almost everyone we spoke to ended up leaving the shop with at least one purchase! It made us very excited to see our product making its way to new owners, especially as it has been an idea that was nearly two years in the making. We sold more of our country check collection than we did our contemporary collection, but we expected this due to the season. All of our shirts are designed to be seasonless, but the check's were always going to fly out at this time of the year due to pheasant season.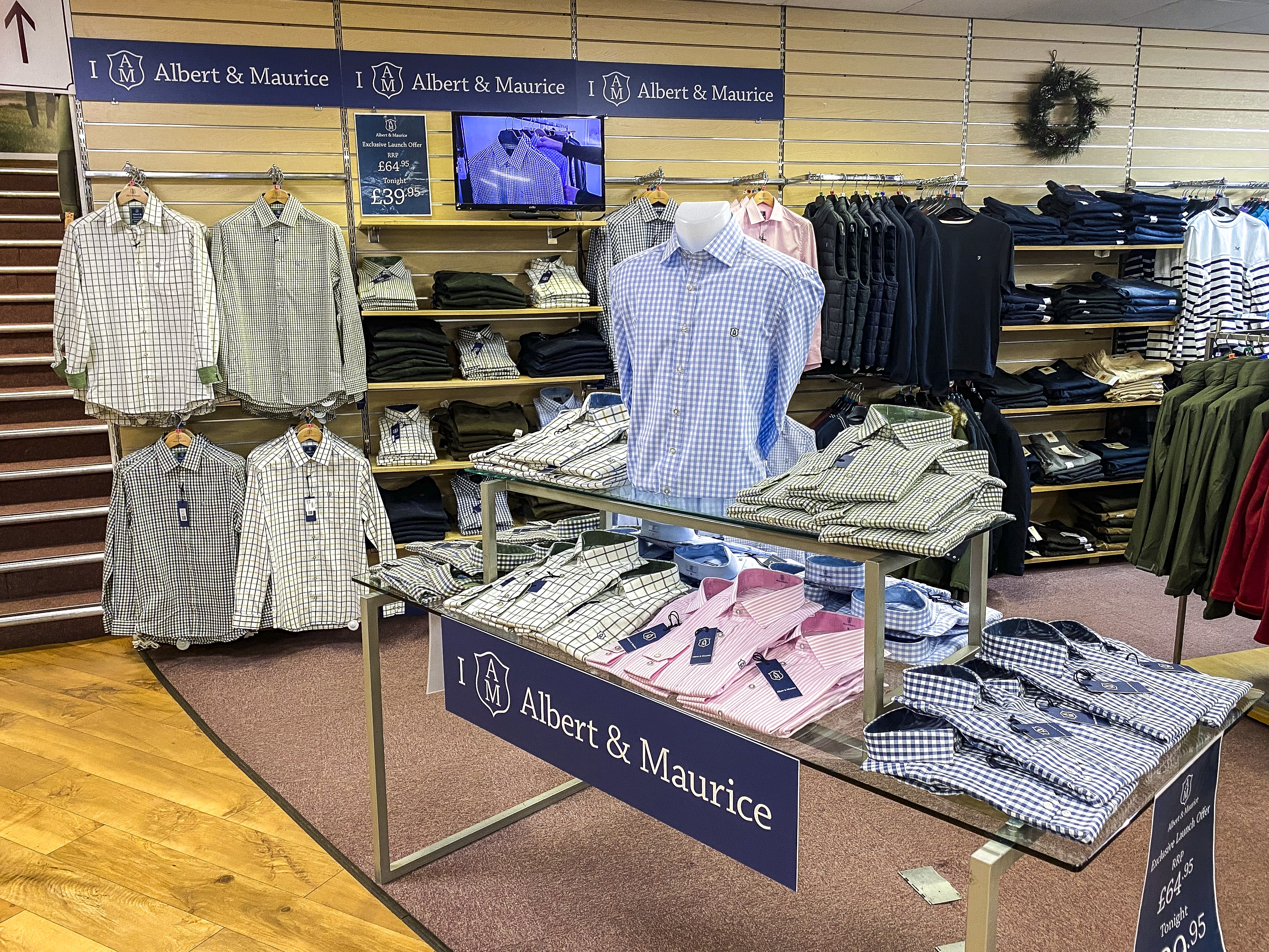 The shirts were displayed in Philip Morris & Son, our local stockist in Herefordshire
We want to say a massive thank you to those of you who attended our launch party. It meant a great deal to us to have such an excellent turnout after nearly everything seemed to be going against our plans! To hear so many people asking questions about the shirts and then going on to make a purchase put us in such great spirits after such a long wait for the final product. We hope that you are pleased to see a local clothing company producing quality menswear, designed for you with a countryside heritage in mind.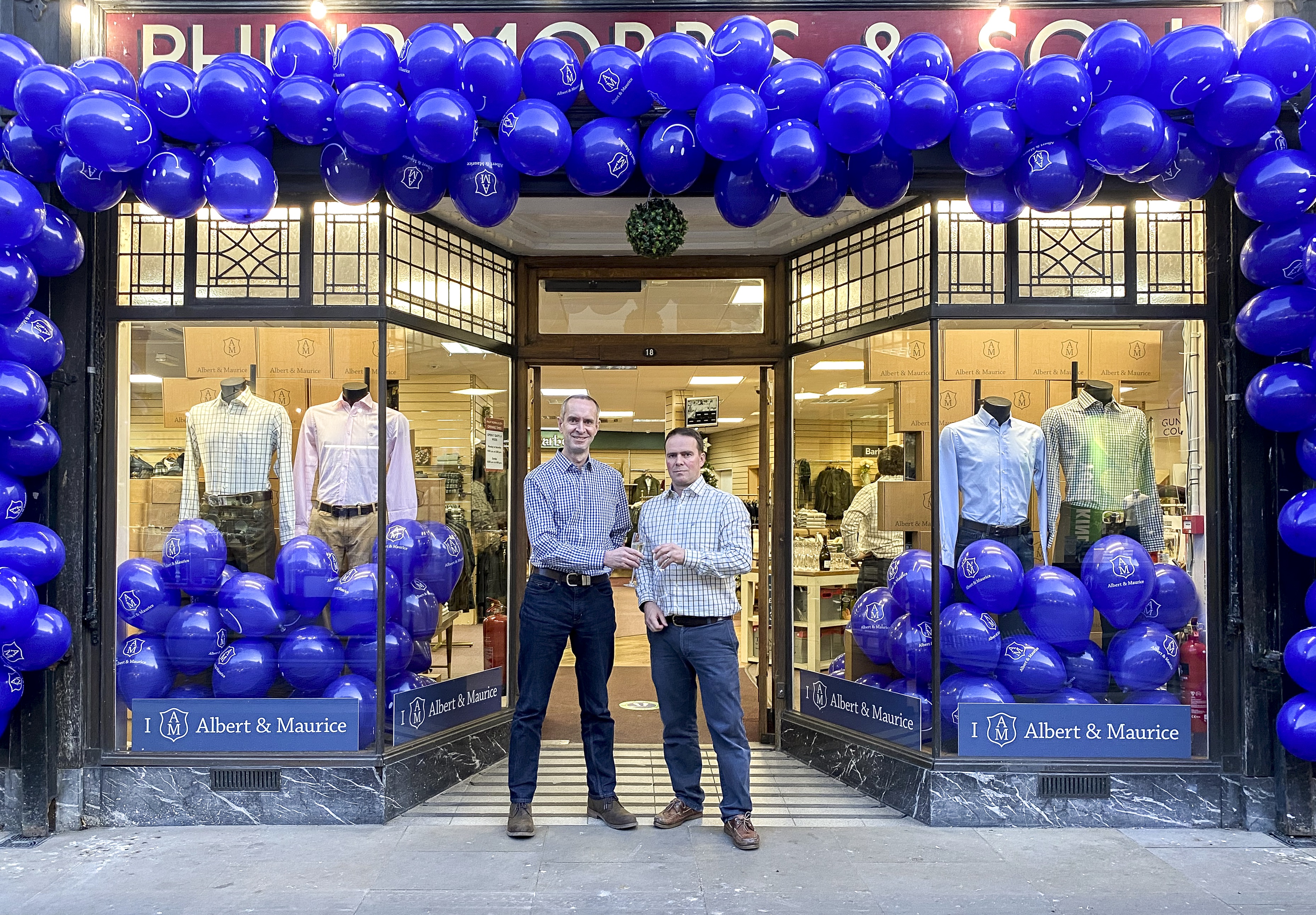 John and Bruce celebrate the launch with a glass of bubbly. Blue balloons with the A&M logo frame the outside of the shop.