Bruce Maurice Jones on 19th Oct 2021
Myself, Bruce (aka Maurice), and my brother John (aka Albert) have been working together in retail for almost 50 years as resellers of premium branded product across many sectors, from homewares and gardening to country clothing and footwear. We sell to our customers via many different platforms, including our traditional bricks, motor stores, outside events and online trading.
We grew up on a small farm in Herefordshire that our grandfather, Albert Maurice Jones, had bought, surrounded by cattle, dogs, cats, horses and many other animals. We spent a large part of our time outside working on the farm or out beating, shooting, and fishing as well as playing rugby and horse riding. As soon as we were old enough, we were put to work in our parent's retail shop in the centre of town. We spent a few years away from the shop during university, before moving back to gradually take over the family business and move it online.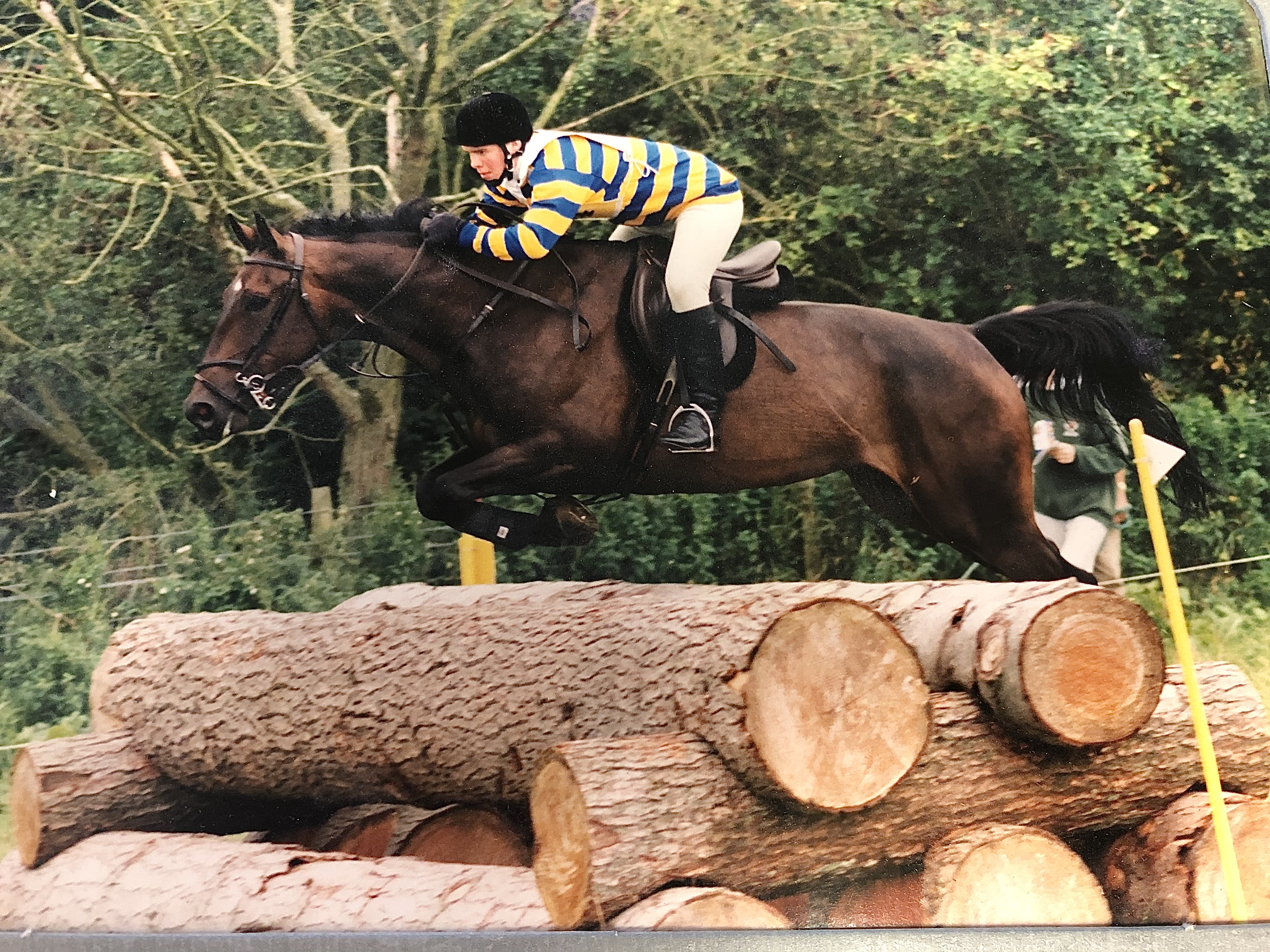 Bruce eventing with his horse Bobby, aka 'Never Any Trouble' at Berrington Hall in 1997
Our clothing brand, Albert & Maurice, is the result of years of talking (no action due to there always being something else more urgent that needed dealing with) but more importantly over 2 years of development. In the beginning of 2019, we decided to make it a priority to carve out the time and move forward with our own brand of clothing, starting with a range of shirts.
We knew we wanted to create something of quality whilst ensuring the product was comfortable and practical, something for every occasion that we would be proud to wear. Clothing that comes from not only our knowledge as buyers, sellers and wearers of quality country clothing but also from our experiences of being raised and now raising our children in Herefordshire, which is famous for its rolling countryside filled with apple orchards and Hereford cattle.
So it began! The first, and for me, the most important thing, was to find a manufacturer that could produce the quality of clothing we wanted. I reached out to numerous manufacturers all over the world; from the UK, to China, Turkey, Portugal, Germany, Bangladesh - the list goes on. My office became filled with swatches and samples, and all the time I was educating myself about weave structures and thread counts in order to eventually have found what we were looking for.
We had many meetings internally to discuss every aspect of the new brand, from what it should be called, to detail of what the shirts should look and feel like, and what elements make a shirt work. As everyone in the room owned multiple shirt we ended up with a final, compressive specification of what we needed.
There were a lot of options put forward for the brand name, but we felt that in order to stay close to our Herefordshire country roots, the best name to use was that of our unused forenames bestowed on us from our grandfather. He had bought the retail business that we now run all the way back in 1945, so it seemed fitting to honour him in this way.
Many hours were spent with our graphic designer putting together the patterns that now make up our virgin collection. Much was learnt about the difference of pantone colours on screen, in print and on fabrics, so much so that at great expense a Pantone fabric colour reference book was purchased and stared at for hours to make sure that the colours finally selected were perfect.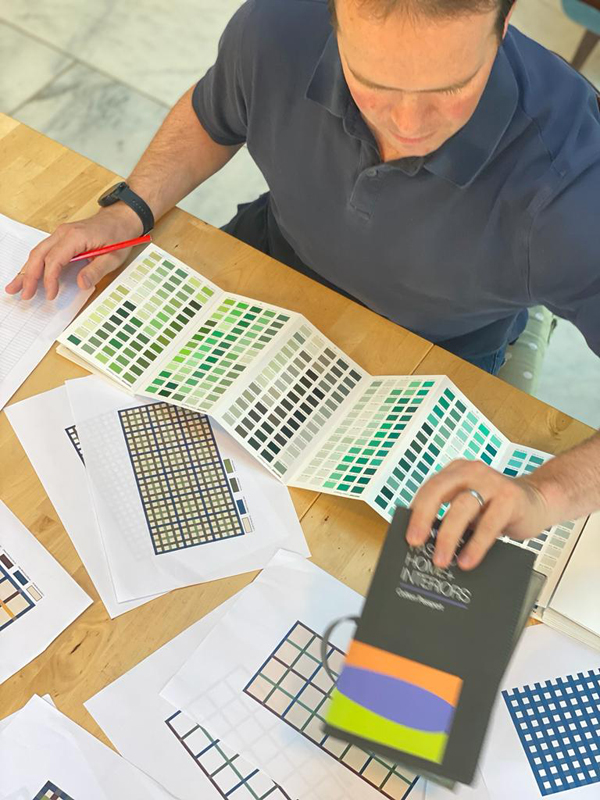 Bruce going through the Pantone booklet and choosing the final colourways
Samples of handloom fabric swatches, buttons and labels then started to arrive, and after a couple of modifications, we were happy. Finally, production could begin!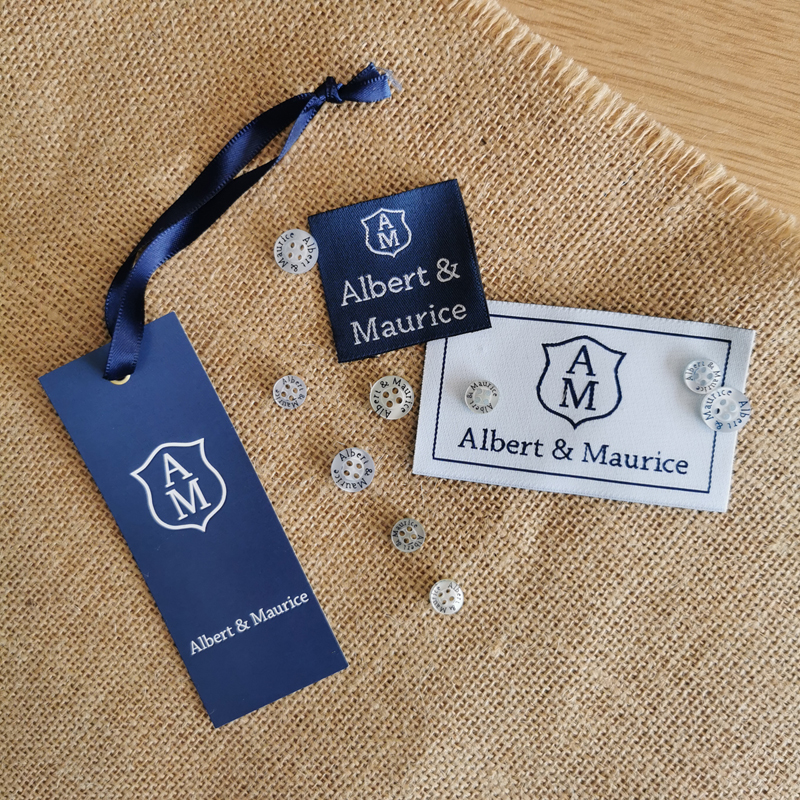 Label and button samples branded with our company name
Our thoughts then turned to bringing the new brand to market. For us this would be the first time we were truly promoting our own brand rather than trying to convert a sale of a branded product, so we knew things need to be approached differently. We needed to reach customers at the very beginning of their journey when buying a new shirt, convincing them that our shirt is right for them. So, we started work on creating a new bespoke website and social presence, we engaged a professional photographer, had point of sale merchandising designed, hangers were branded for instore, mailing boxes and thank you notes were made for mail order, we forged partnerships with other likeminded businesses to jointly promote products. And, for the first time ever, we engaged in "social influencers" whom we are proud to work with.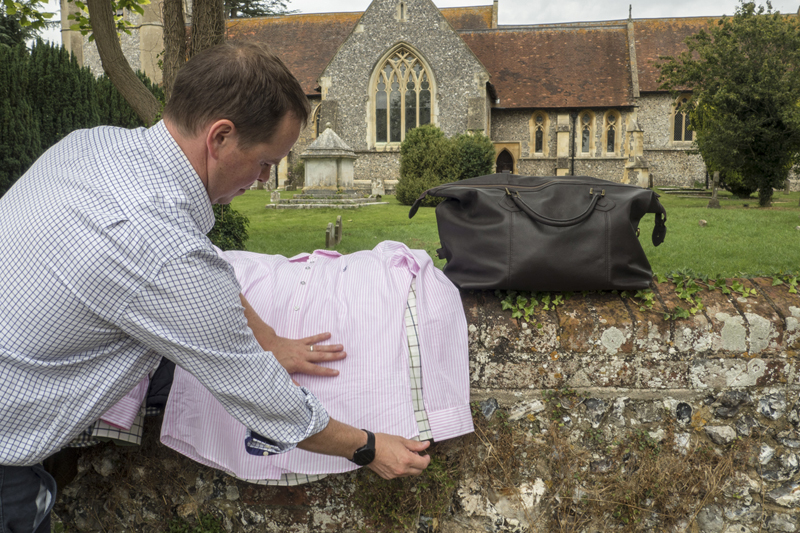 Behind the scenes of our first brand photoshoot
As I write this, we are only days away from taking delivery of our first shipment of Albert & Maurice shirts, and then we will find out if all the hard work put in by everyone in the team will have been worth it.
I love the shirts, and I hope you do too.